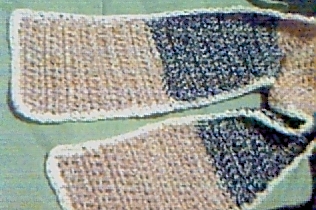 Two Color Scarf
Scarf made with 2 strands of yarn.
This one has two colors.
Choose colors.
Approximately 20wide

x

60 long. $10.00 each.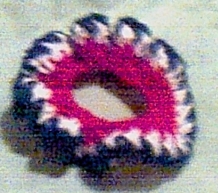 Scruchies. Can be made in one color, two colors or more colors. One color: $1.50 Two colors: $2.00 Three or more colors $2.50
Beaded scrunchie. Your choice for color of yarn and beads. $5.00 each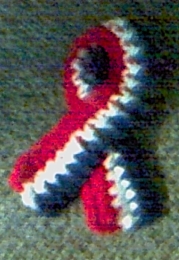 Red, white and blue ribbon pin. If youd like several, let me know in advance and I will make them up for you. $3.50 each.